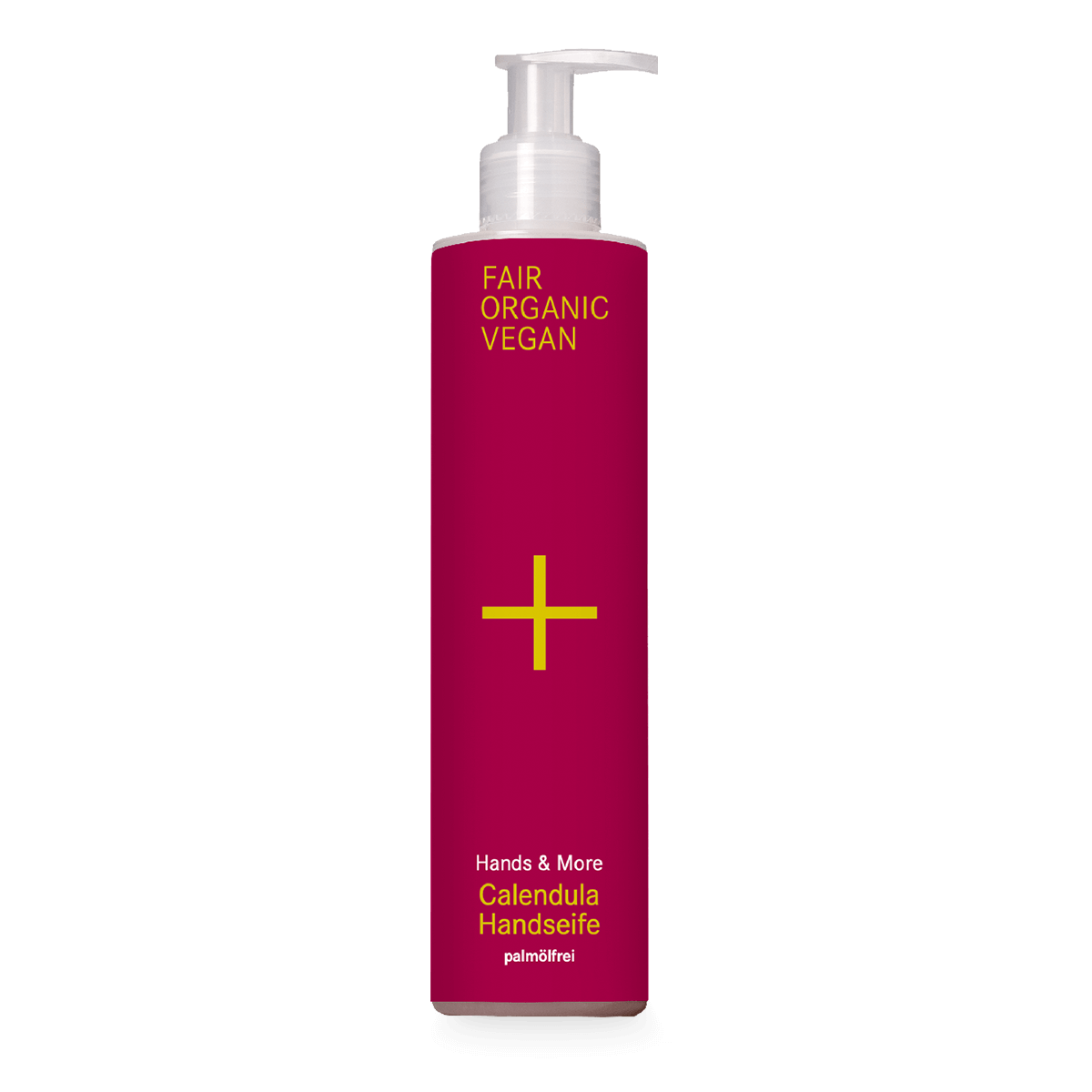 This fair organic Calendula Liquid Soap cleanses gently but thoroughly with a refreshing citrus fragrance, sulphate free and palm oil free.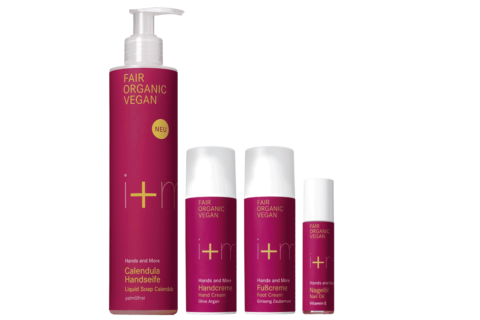 View product line
8,40 €
Content: 250 ml
3,36 € / 100 ml
Free shipping with DHL GoGreen from 25 € (D, AT)
We donate 25% of our profit
Productdescription

Wash your hands thoroughly but gently

Calendula Liquid Soap cleans hands wonderfully thoroughly with mild coconut-based surfactants that are as kind to the skin as they are to the environment. Precious organic extracts soothe even stressed skin during daily hand washing with a skin neutral pH, sulphate-free and palm oil-free.

Palm oil-free liquid soap without sulphates

Coconut-based plant surfactants clean hands all the way to the fingertips. This way, Calendula Liquid Soap helps avoids the use of palm oil and sulphates. Mild washing substances not only clean effectively, but also gently, and they are easily biodegradable. Meanwhile, fair trade aloe vera intensively moisturises the skin.

Calendula for gentle care

A fine calendula extract additionally soothes and regenerates even damaged skin by promoting cell renewal. This is why calendula is also known and popular as a medicinal plant. Calendula soothes irritations, protects the hands and leaves the skin silky soft. Calendula Liquid Soap's refreshing citrus fragrance completes every hand wash.

INCIS

AQUA, ALOE BARBADENSIS LEAF JUICE* (ALOE VERA*), DISODIUM COCOYL GLUTAMATE, GLYCERIN, SODIUM COCOYL GLUTAMATE, PARFUM***, CALENDULA OFFICINALIS FLOWER EXTRACT* (CALENDULA*), XANTHAN GUM, MICROCRYSTALLINE CELLULOSE, CELLULOSE GUM, LACTIC ACID (PLANT-BASED), POTASSIUM SORBATE, SODIUM BENZOATE, ALCOHOL*, CITRAL**, CITRONELLOL**, FARNESOL**, GERANIOL**, LIMONENE**, LINALOOL**

* organic agriculture
** from natural essential oils
*** natural fragrance mixture
99,4% natural origin in the whole product

More information in our glossary of ingredients.
Usage

Apply to damp hands, then lather thoroughly and rinse.

Product tips

Washing hands protects: Hands are the most common carriers of pathogens. Regular and thorough hand washing interrupts the transmission path and thus protects against infection.
Wash your hands properly: Wet hands under running lukewarm water and lather the soap sufficiently. Apply the foam thoroughly and in circular motions to the palms, fingertips, under the nails and between the fingers for at least 30 seconds to really remove dirt and germs. Then rinse thoroughly and dry.
Hand mask: Frequent hand washing can stress the skin and nails and dry them out. A hand mask can remedy this. Apply 4-5 pumps of hand cream generously to the hands and leave on for a few minutes, or put on cotton gloves and leave on overnight.