i+m Standards of Quality
You got us! Lists are our great passion. Not only do we enjoy ticking them off, we also like to lead them. To keep it that way, we give one hundred percent for our products. And in case of doubt, it may also be a little more.
---
100% high-quality natural cosmetics
100% certified organic cosmetics according to COSMOS ORGANIC standard
100% approved according to The Vegan Society Standards
100% vegan certified according to Cruelty Free International Leaping Bunny criteria
100% natural, cold-pressed oils from organic cultivation
100% renunciation of animal ingredients and animal experiments
100% sustainable, cradle to cradle inspired packaging concept
100% developed and sustainably produced in Germany
100% free of parabens, ethoxylated surfactants and emulsifiers (PEG)
100% free of silicones, paraffins, phthalates and microplastic beads
100% free of genetically modified ingredients (GMO)
100% lactose free
100% free of aluminium salts (ACH)
100% climate neutral
Currently we have the following certifications:
COSMOS ORGANIC
COSMOS Standard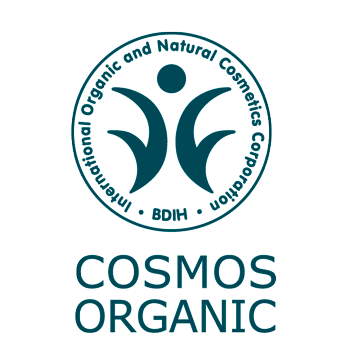 COSMOS is an international natural cosmetics standard. It was developed by the most important European labels such as Soil Association (Great Britain), Ecocert & Cosmebio (France), BDIH (Germany) and ICEA (Italy).
In many respects, the COSMOS standard resembles the criteria of well-known natural cosmetics labels. These include: a) certain ingredients must be used in organic quality (kbA), b) only certain manufacturing processes are permitted for raw materials and c) no ingredients of petrochemical origin may be used. However, the COSMOS standard goes beyond this and also evaluates the manufacturing process and packaging according to sustainability criteria.
As is common with many natural cosmetics labels, COSMOS distinguishes between natural cosmetics (COSMOS Natural) and organic cosmetics (COSMOS Organic).
More info about Cosmos Standard

Vegan Trademark
Vegan Society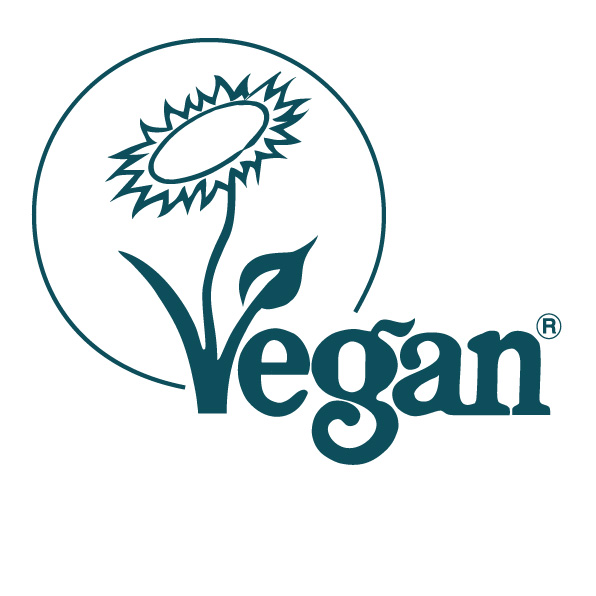 The Vegan Trademark marks products which do not contain animal products and in the production of which no animal products were used as auxiliary materials in the production process.
Vegan life means, as far as possible and practicable, avoiding all forms of exploitation and cruelty to animals for food, clothing or other purposes. The Vegan Society in Great Britain awards the seal of approval. The Vegan Society Austria is an independent commercial agent and partner for the entire German-speaking countries.
More info about Vegan Society
Leaping Bunny
CCIC / ECEAE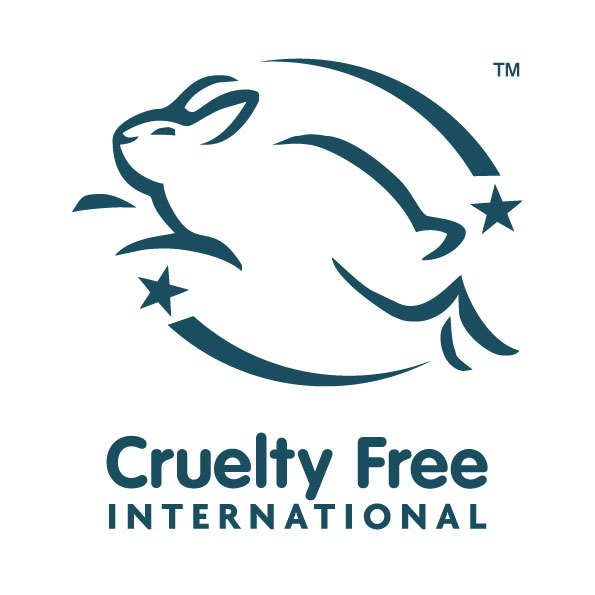 i+m NATURKOSMETIK BERLIN is proud to be a cruelty free company. All of our own i+m cosmetic products are approved as cruelty free under the Cruelty Free International Leaping Bunny programme, the international gold standard for non-animal tested products. We adhere to a fixed cut-off date policy and proactively monitor our suppliers to ensure that our products continue to adhere to the Leaping Bunny criteria. Our supplier monitoring system is also open to independent audit.
For more information about the Cruelty Free International Leaping Bunny Programme, click here!
100% climate neutral
ClimatePartner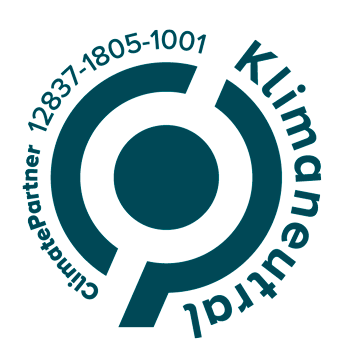 This seal is awarded by ClimatePartner. The company, which is active in German-speaking countries, looks after and mediates a broad network of projects worthy of support that demonstrably reduce greenhouse gas emissions and are worthy of the basic needs of people and the environment.
"100% climate-neutral" companies and products confirm that the manufacturing company compensates for CO2 emissions from all areas of the production chain. This is done by promoting recognised climate protection projects. This is how we have drawn up our CO2 balance: In order to make a contribution to climaticneutral management, our entire daily business stood on the test stand, from the way to work to the final product – to reread on our blog. We have been supporting the Zambezi REDD+ Forest Protection Program since 2018.
Mehr Info zu ClimatePartner
German Sustainability Award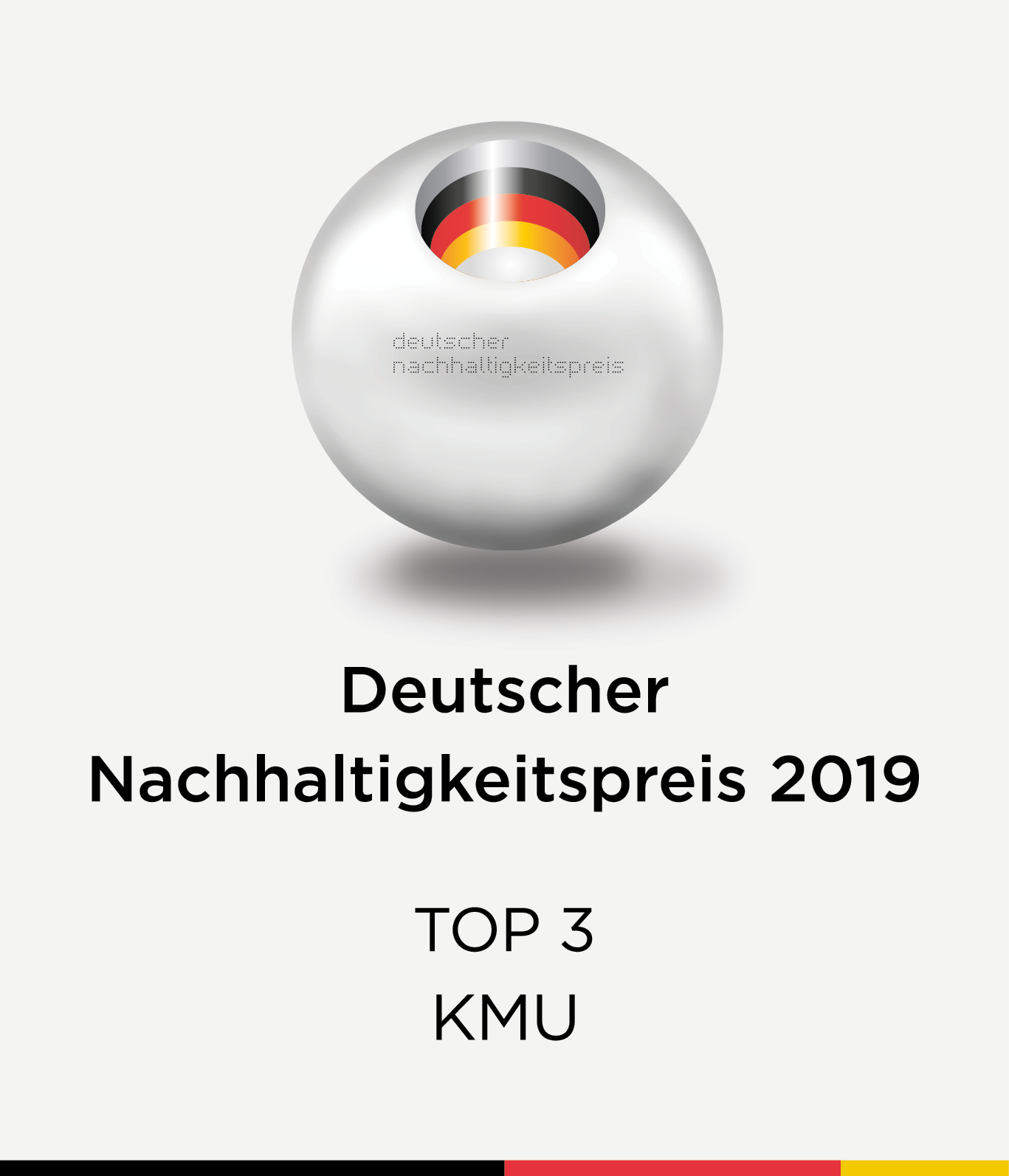 The German Sustainability Award (Deutscher Nachhaltigkeitspreis; DNP) is the most important and best-known prize awarded in this field in Germany. Since 2008, it has been awarded by the German Sustainability Award Foundation (Stiftung Deutscher Nachhaltigkeitspreis e. V.) to institutions as well as small, medium-sized and large companies that have rendered outstanding services to ecological and social alternatives through their commitment and inventiveness.
Nominees, finalists and award winners receive recognition primarily on behalf of associated partners from the Federal Government, municipal umbrella organisations, business associations, civil society organisations and research institutions. In 2019, i+m NATURKOSMETIK BERLIN was the first Berlin-based company and at the same time the smallest company ever to receive this award as a TOP 3 finalist in the DNP.
You'll find high quality here!
Our quality standards are already impressive, but the real products simply top everything. If you don't believe it, you can try it – we have something suitable for every skin and hair type in our range. And our biggest compliment is if you are satisfied with us.