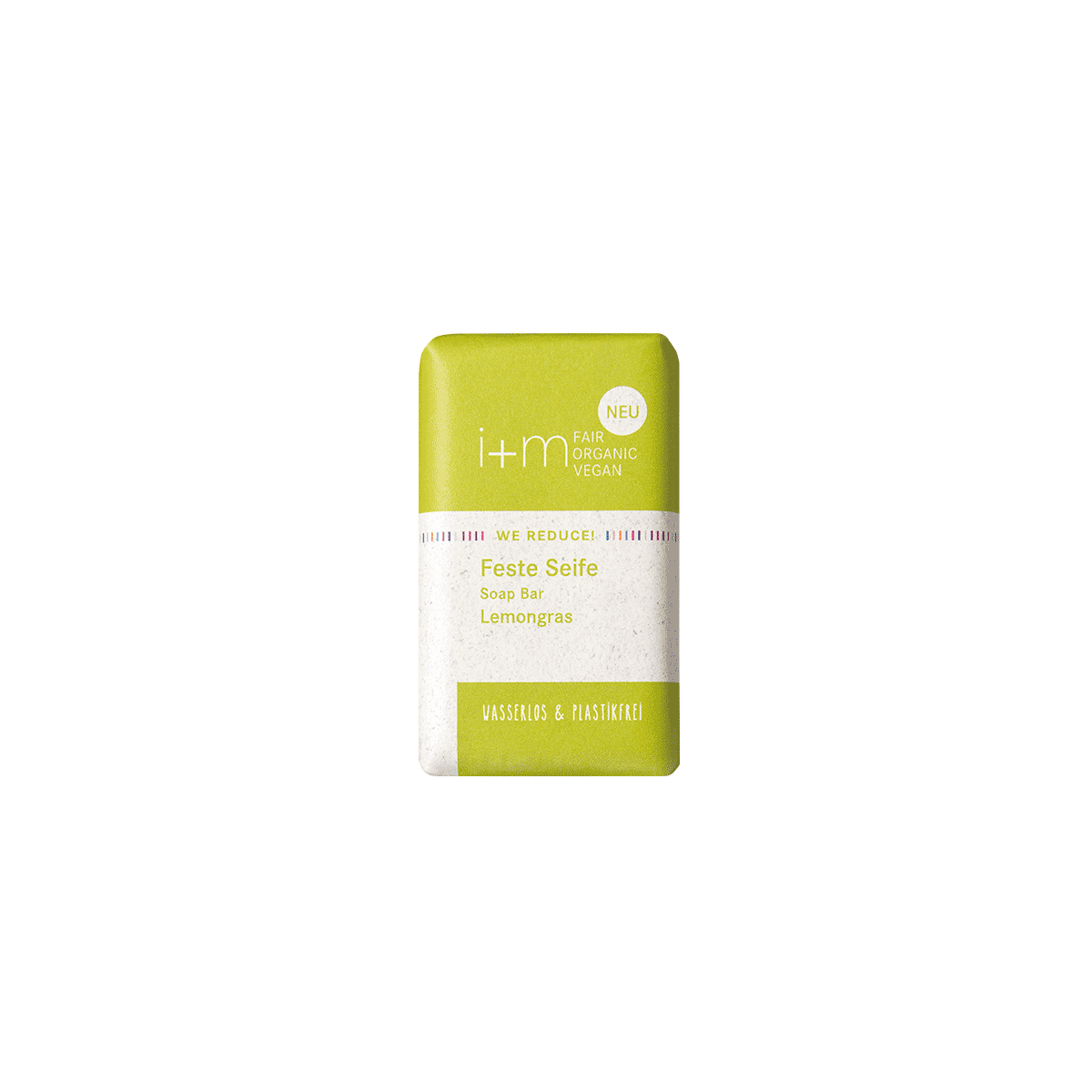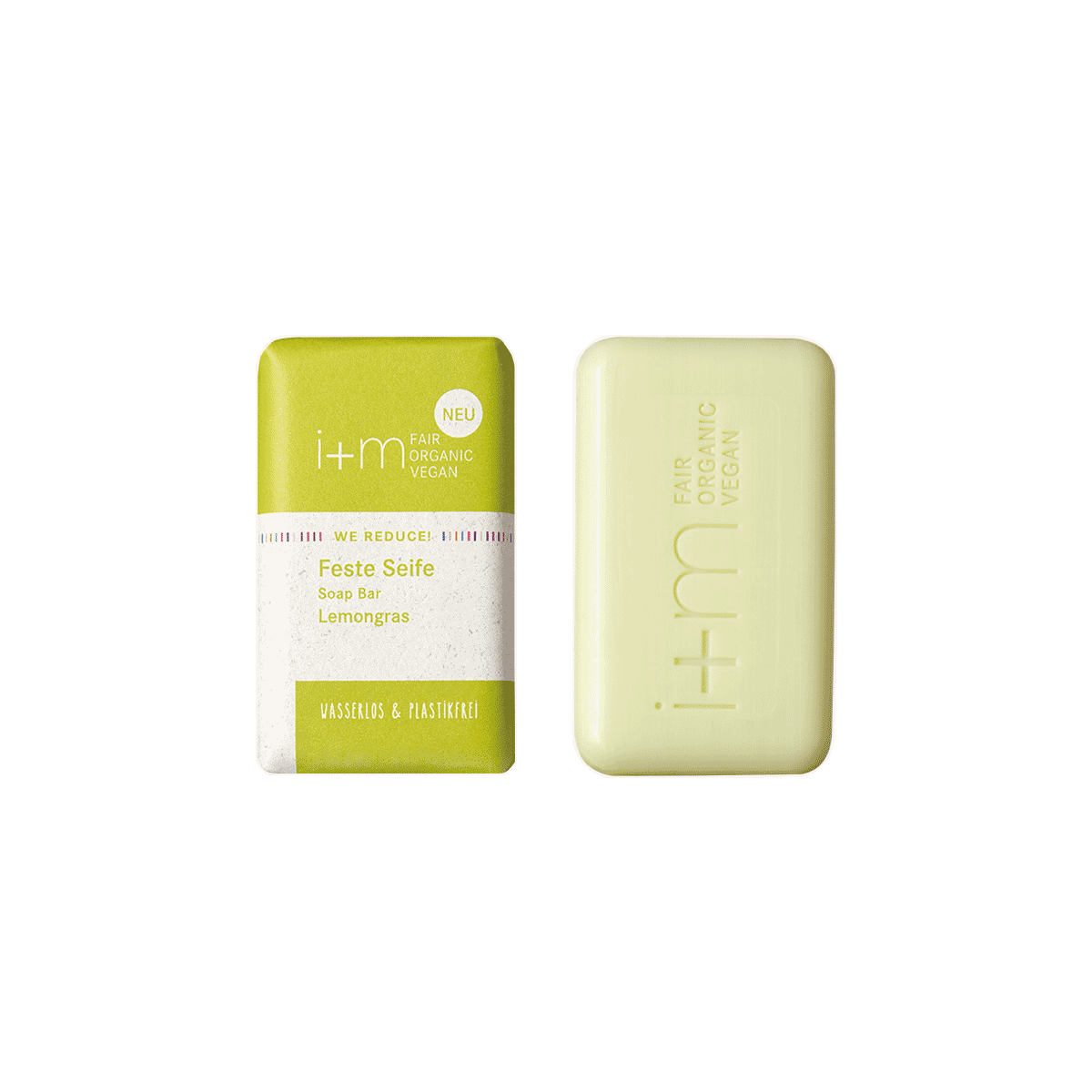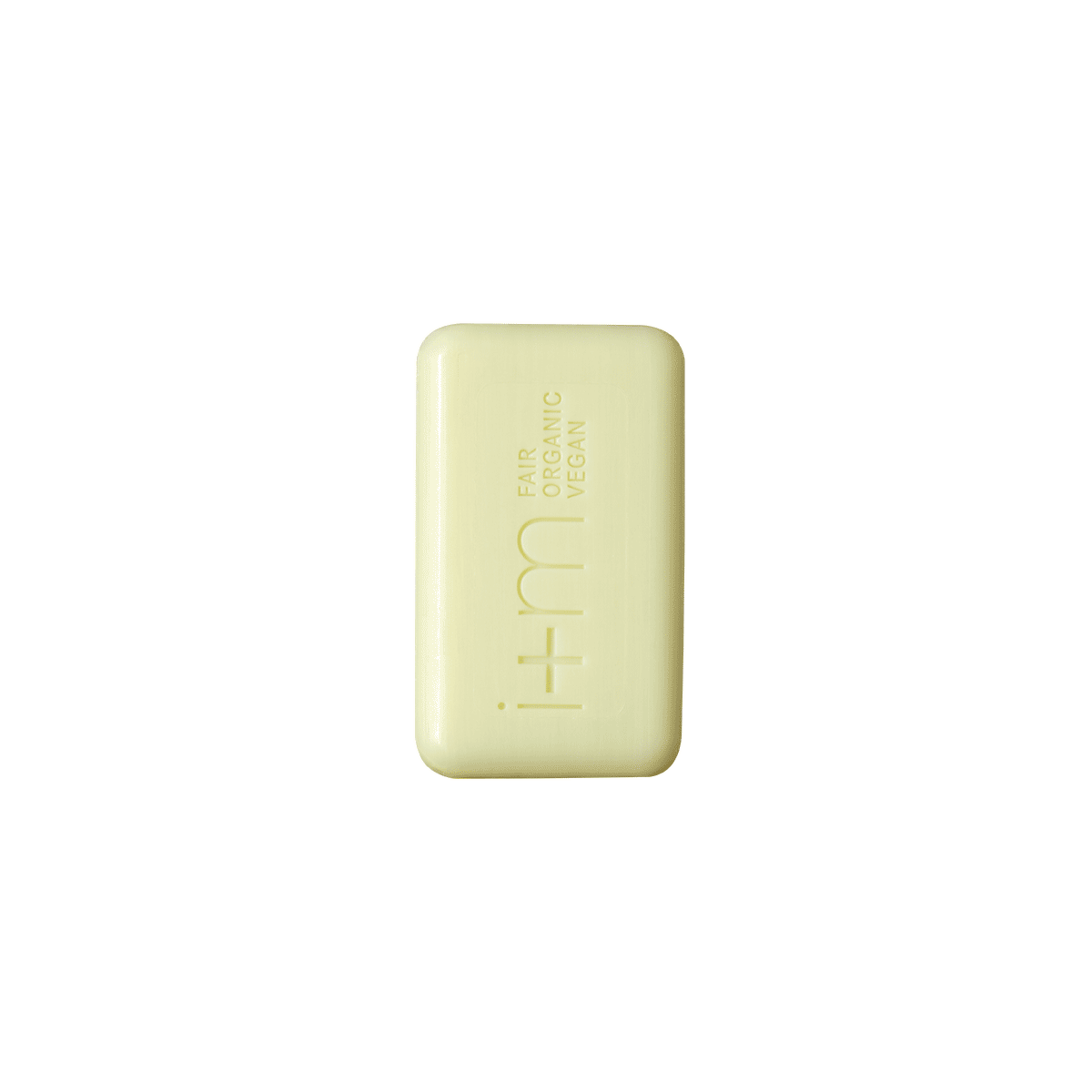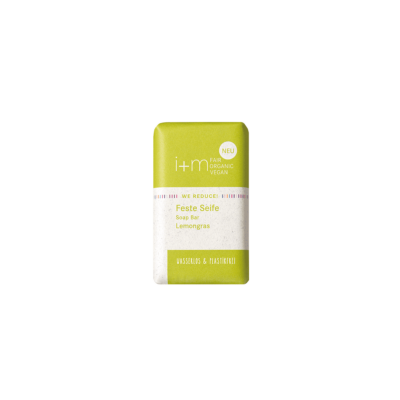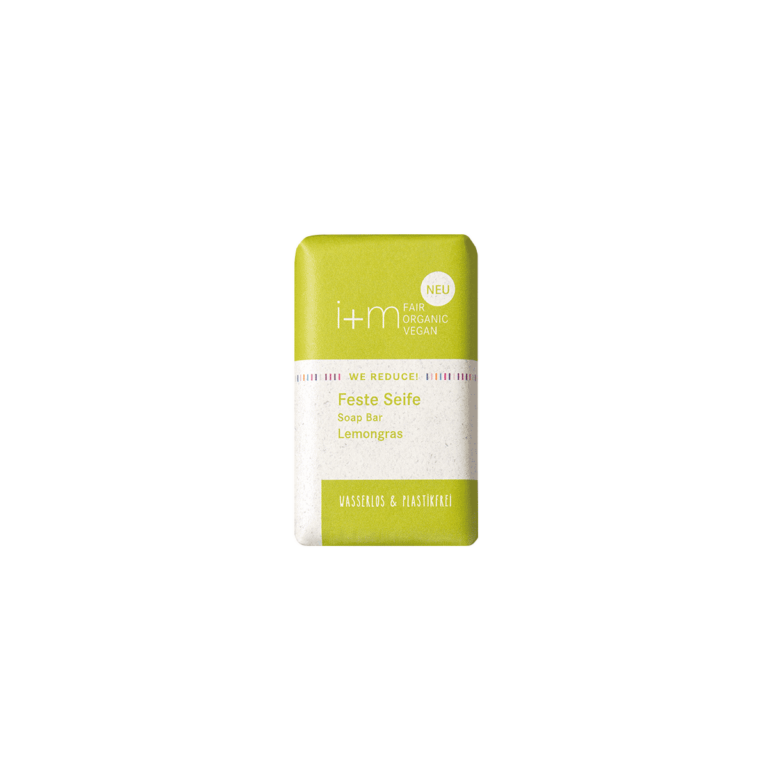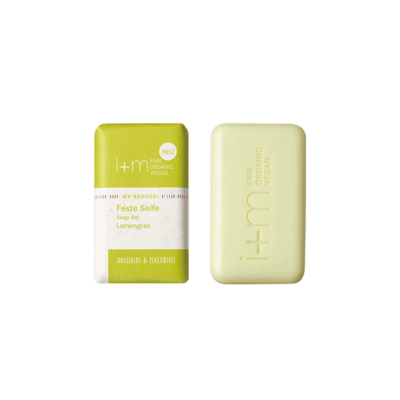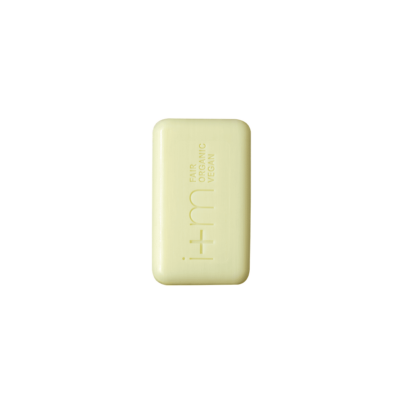 Natural cleansing power with a tangy lemony fragrance for all skin types – vegan Soap Bar Lemongras with the finest organic shea butter.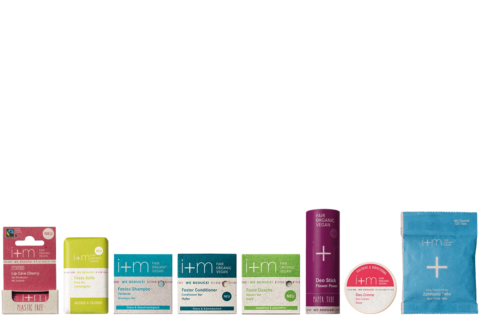 View product line
3,90 €
Content: 100 g
3,90 € / 100 g
Free shipping with DHL GoGreen from 25 € (D, AT)
We donate 25% of our profit
Productdescription

Naturally waterless and plastic-free

The Soap Bar Lemongras combines natural cleansing power with a lemony-fresh fragrance and oil-replenishing organic plant oil. The perfect cleanser for every day and every skin type.

Traditional soap production

Even in our grandmothers' day soap was the cleanser of choice. The vegan Soap Bar Lemongras is produced in the Provence region of France, using a long-established traditional process. Only organic plant oils are used in the saponification process. After saponification, during the final processing, nurturing organic plant oils are added, as well as high-quality essential oils to provide the fragrance.

Shea butter, sunflower & lemongrass

The combination of organic shea butter and organic sunflower oil is ideal to ensure replenishment of the oil in the skin, as well as for combatting moisture loss. The tangy fresh fragrance of lemongrass puts you in a lasting good mood even as you wash.

INCIS

INGREDIENTS (INCI): SODIUM PALMATE***, SODIUM PALM KERNELATE***, AQUA, CYMBOPOGON CITRATUS LEAF OIL (LEMONGRAS**),  GLYCERIN***,  CITRAL**, SODIUM CHLORIDE, BUTYROSPERMUM PARKII BUTTER* (SHEABUTTER*), HELIANTHUS ANNUUS SEED OIL* (SONNENBLUME*),  ROSMARINUS OFFICINALIS LEAF EXTRACT* (ROSMARIN*),  CITRIC ACID,  TETRASODIUM GLUTAMATE DIACETATE,  CI 77288,  CITRONELLOL**,GERANIOL**,  ISOEUGENOL**, LINALOOL** * kontrolliert biologisch / organic agriculture ** aus ätherischen Ölen / from natural essential oils *** hergestellt aus Bio-Rohstoffen / made using organic ingredients

More information in our glossary of ingredients.
Usage

Lather up with water, soap the skin and then rinse off thoroughly. Enjoy the fresh fragrance to the full not just as you wash, but afterwards too.

Product tips

Hand washing protects: the hands are the most common carriers of germs. Regular, thorough washing breaks the path of transmission, thereby providing protection against contagion.
The correct way to wash the hands: wet the hands under warm, running water and lather the soap well. Distribute the lather over the palms of the hands, the fingertips, under the nails and between the fingers, rubbing it in thoroughly using circular movements for at least 30 seconds in order to remove dirt and germs properly. Then rinse off completely and dry the hands.
Hand mask: frequent hand washing stresses the skin and nails and dries them out. A hand mask can prevent this. Spread 4–5 pump doses of hand cream liberally over the hands and leave for a few minutes to sink in, then pull on cotton gloves and leave on overnight for the cream to take effect.
Ingredients

Ingredients

Lemongras

Lemongrasöl ist ein ätherisches Pflanzenöl aus reinen Zitronengrasblättern. Auf der Haut hinterlässt es einen angenehm zitrischen Duft, der belebt und das Hautbild verfeinert. Unser Indisches Lemongras ist eine sogenannte Wildsammlung, die in natürlicher Mischkultur wächst und aus Bhutan stammt.

Sheabutter

Sheabutter schützt die Haut vor Feuchtigkeitsverlust und erhält so ihre Elastizität. Fettsäuren, Mineralien und Vitamine sind ihre wertvollen Hautpflegestoffe.

Rosmarin

Der Extrakt der Rosmarinpflanze besitzt anregende und wärmende Eigenschaften, die antibakteriell wirken und die Durchblutung fördern. Er reguliert die Talgdrüsen und fördert die Wundheilung.