Schloss und Gut Liebenberg
If you order in our online shop you will get a parcel from the castle! Since we trusted our logistics in the hands of the integration project Schloss & Gut Liebenberg (Castle & Estate Liebenberg). There people with different disabilities are able to find a new occupational perspective and we are very happy that they support us with all our shipping – a true win-win situation!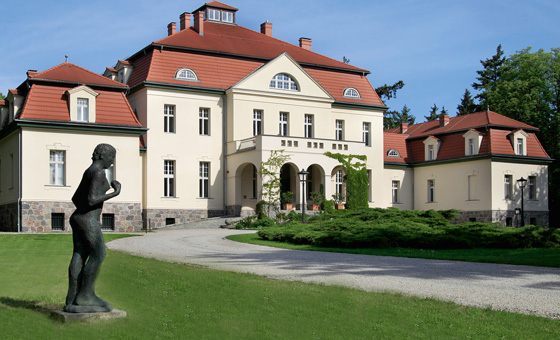 Brandenburg's biggest integration project
People, which are born with different restrictions or experience limitations after a due blow of fate, face difficulties to find work, that meets their possibilities and takes their disabilities into acount.
The DKB foundation for social engagement takes it as their social responsibility to integrate this people in our work world and to support them to be able to consolidate their future. Based on this the founded an associate in 2009 – the DKB Foundation Liebenberg a non-profit organization, that conducts the Hotel Schloss & Gut Liebenberg and the Youth Village am Ruppiner See in Gnewikow as independent integration organization.
The organization counts 160 employees as today, of these more than a third are integration employees, which face different achievment restrictions. They have been integrated in the existing structures and departments, facilitated to their specific needs and have evolved into independent employees in the existing teams. People with and without restrictions work hand in hand.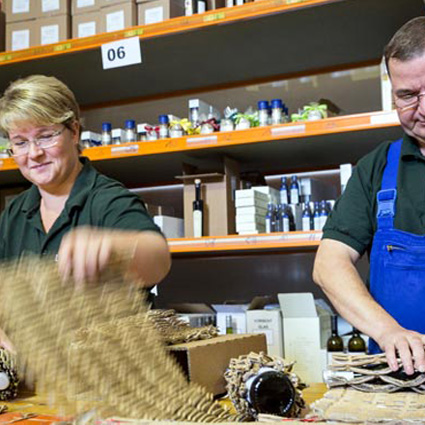 The DKB Foundation Liebenberg is one of the biggest integration projects in Brandenburg, which is functioning as a regular company on the job market.
Fair dispatched, fair received!
Our products deserve the label "ecologically valuable". That is why we are all the happier that at Schloss & Gut Liebenberg, too, great value is placed on sustainability and that all packages and filling materials for safe shipping are made of recycled materials.