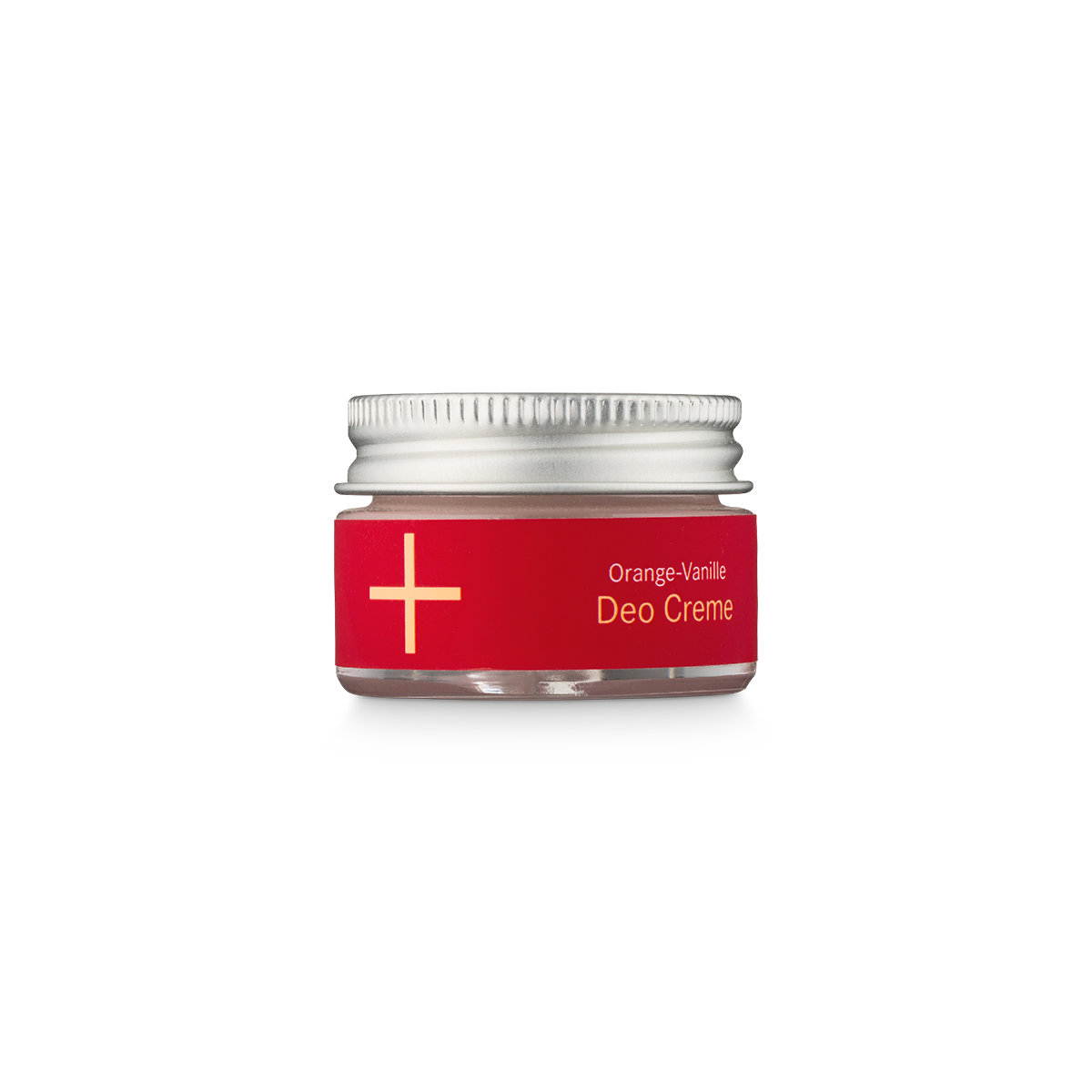 Now exclusively available in our online shop: The practical travel size Orange-Vanilla Deodorant Cream effectively deodorises for 24 hours. Fruity-powdery fragrance on the go.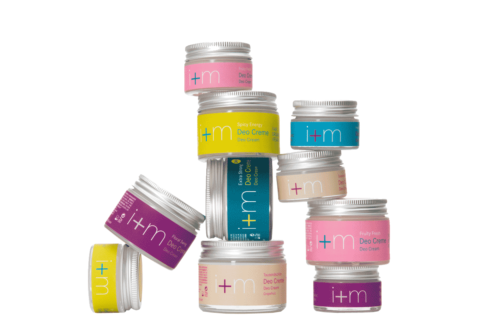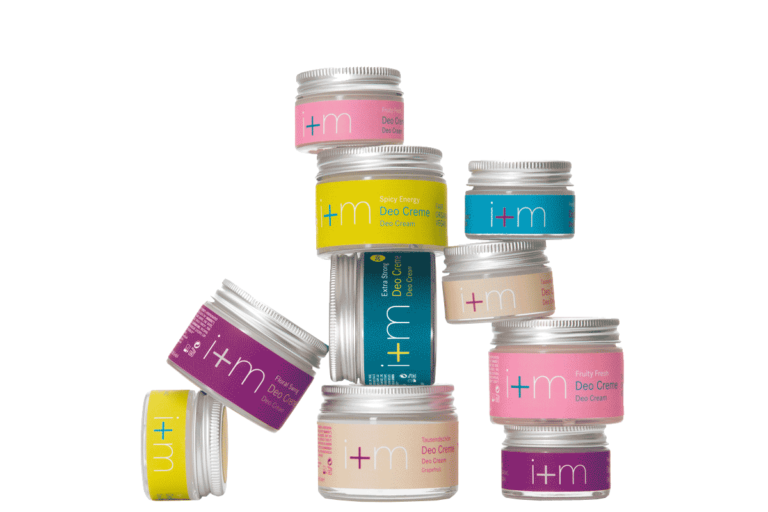 View product line
6,90 €
Content: 15 ml
46,00 € / 100 ml
Free shipping with DHL GoGreen from 25 € (D, AT)
We donate 25% of our profit
Productdescription

Irresistible deodorant fragrance for on the go

With the Orange-Vanilla mini deodorant cream, all those on the move have safe deodorant protection in their pocket. Quick to hand, it deodorises any underarm skin with its natural scent of juicy orange and fine vanilla. Its extra-strong formula provides long-lasting deodorant protection in organic quality from the first application. Effective over 24 hours, it neutralises even existing body odour effectively and safely. This space-saving lightweight is perfect for any hand luggage and keeps your armpits fresh at all times.

Deo cream for velvety 24-hour instant protection at all times

When you're on the go, the practical Orange-Vanilla mini deodorant cream offers indispensable 24-hour instant protection against unpleasant underarm odour thanks to its natural deodorant formula of coconut, baking soda and zinc. The anti-irritant zinc oxide soothes the sensitive underarm area anew time and again – especially soothing after shaving. Fair-trade almond oil and olive oil ensure velvety-soft skin, while vitamin E nourishes and smoothes the underarm skin.

Reliably accompanies you every day and on the road

It can be put away in an instant and used as soon as the armpits start to sweat: The handy deodorant cream in the 15ml travel size combines a pleasantly sweet orange fruit note with the scent of powdery vanilla. Its lovely fragrance deodorises without impairing the skin's natural sweat regulation by avoiding the use of alcohol, aluminium or alum – for fresh deodorant protection at work, during sports or when on the road.

INCIS

COCOS NUCIFERA OIL* (COCONUT*), ZINC OXIDE, HYDROGENATED RAPESEED OIL (RAPESEED), PRUNUS AMYGDALUS DULCIS OIL* (ALMOND*), OLEA EUROPAEA FRUIT OIL* (OLIVE*), CAPRYLIC / CAPRIC TRIGLYCERIDE, ISOAMYL LAURATE, SODIUM BICARBONATE, ZINC RICINOLEATE, TAPIOCA STARCH*, PARFUM***, POLYHYDROXYSTEARIC ACID, POLYGLYCERYL-3 POLYRINCINOLEATE, TOCOPHEROL (VITAMIN E), GLYCERYL CAPRYLATE, HELIANTHUS ANNUUS SEED OIL* (SUNFLOWER*), CITRAL**, CITRONELLOL**, GERANIOL**, FARNESOL**, LIMONENE**, LINALOOL**

* organic agriculture
** from natural essential oils
*** natural fragrace

100% natural origin of the total product
52% organic portion of the total product 

More information in our glossary of ingredients.
Usage

When needed, gently apply a pea-sized amount of deodorant cream to the armpits and enjoy a natural refreshment.

The very special highlight

Vanilla orange deodorant cream also neutralises body odour that has already developed. So if the worst comes to the worst, first aid is always at hand, even when you're on the go.

Product tips

Deodorant creams vs. aluminium deodorants: Conventional deodorants with aluminium or alum constrict and close the sweat pores. This suppresses natural perspiration, which denies the body the cooling it needs. With our deodorants, the body's own air-conditioning system can continue to run – only the build-up of odour is prevented.
It pays to switch: When switching from a conventional deodorant to a natural cosmetic deodorant, you may initially experience increased perspiration. But don't panic: This will regulate itself to a natural level as soon as the sweat pores have become accustomed to their regained freedom. Then the pleasant feeling on the skin will more than reward the change. Finally, no more daily intake of harmful ingredients and never again irritated skin – even after shaving.
When travelling and on the go: Our deodorant creams are also available exclusively in our online shop as a practical travel and trial size in 15ml.