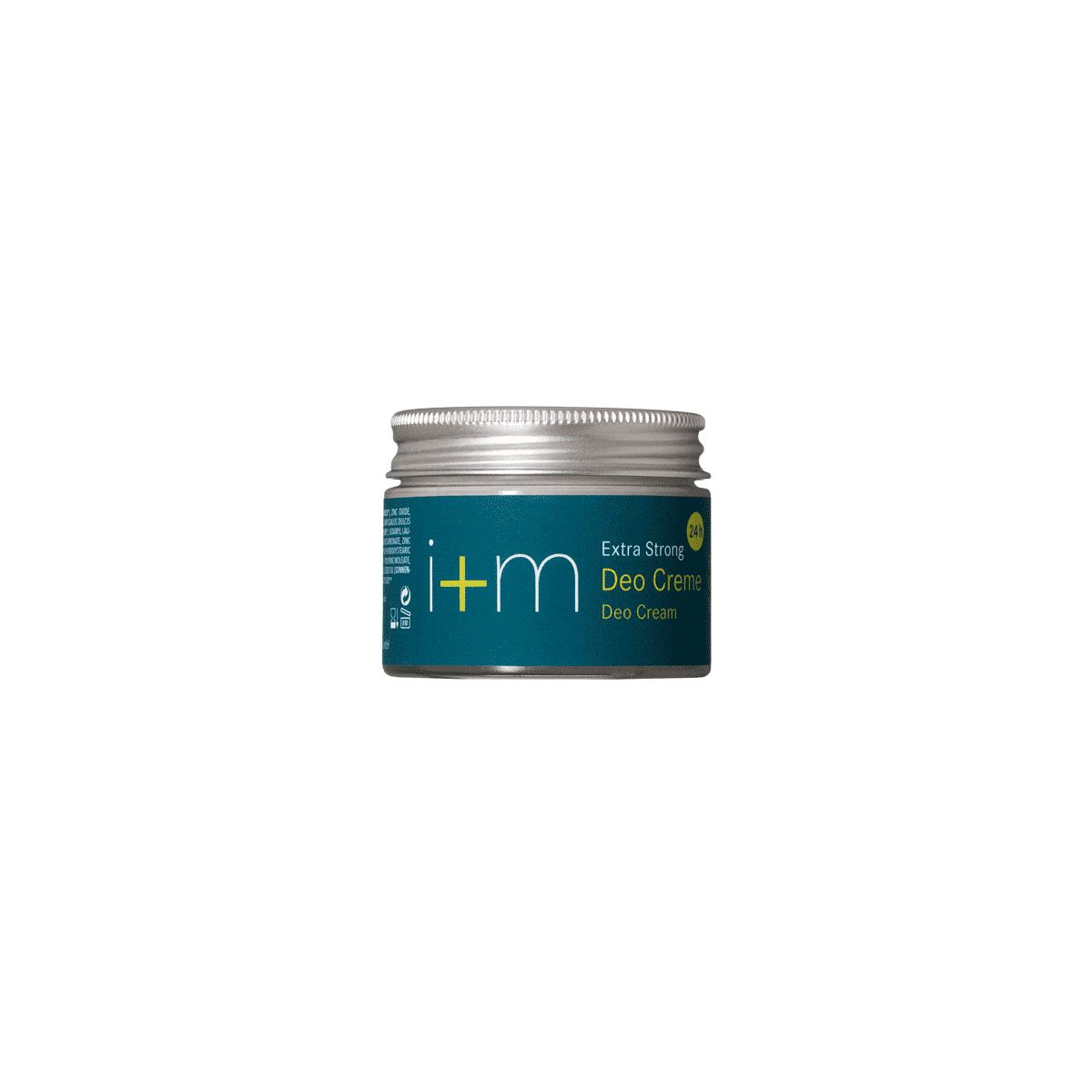 Sporty fresh. Extra Strong Deo Cream effectively prevents body odour for 24 hours – without aluminium. Also stops existing body odour instantly.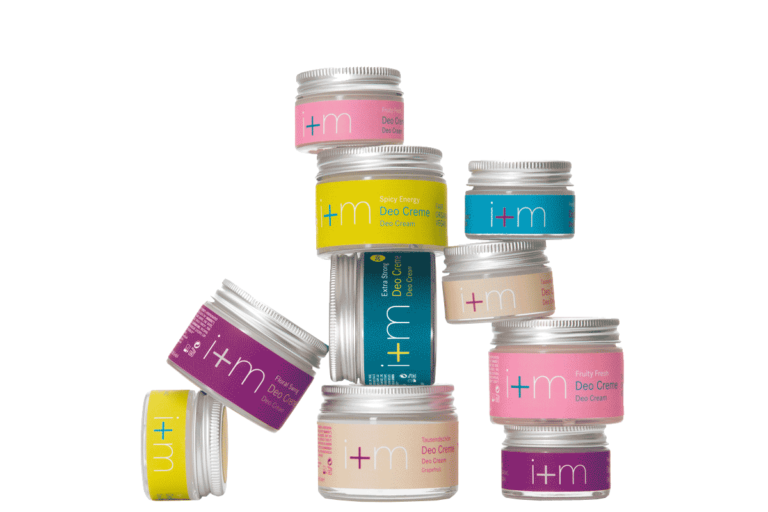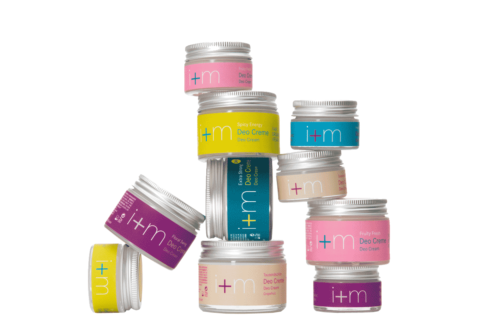 View product line
8,90 €
Content: 30 ml
29,67 € / 100 ml
Productdescription

24h effective and sporty fresh

The Extra Strong Deo Cream in the eco-friendly glass cosmetic jar deodorises for 24 hours with an effective formula of organic quality.

The composition of coconut, natron and zinc effectively and securely prevents unwanted body odour – without using alcohol, aluminium salts or alum. The body's natural perspiration regulation is not affected.

Zinc, almond and olive

Soothing zinc oxide relaxes the sensitive skin of the underarms – especially soothing after shaving. Fairtrade organic almond oil and olive oil ensure velvety-soft skin.

The sporty fresh unisex smell is vitalising for the body and soul. Whether you're at yoga, in the gym or on longer days – Extra Strong Deo Cream guarantees refreshed underarms. Also available in a 15ml sample size.

INCIS

INGREDIENTS (INCI): COCOS NUCIFERA OIL* (COCO*), ZINC OXIDE, HYDROGENATED RAPESEED OIL (RAPE), PRUNUS AMYGDALUS DULCIS OIL* (ALMOND*), OLEA EUROPAEA FRUIT OIL* (OLIVE OIL*), ISOAMYL LAURATE, CAPRYLIC/CAPRIC TRIGLYCERIDE, SODIUM BICARBONATE, ZINC RICINOLEATE, TAPIOCA STARCH*, PARFUM***, POLYHYDROXYSTEARIC ACID, GLYCERYL CAPRYLATE, POLYGLYCERYL-3 POLYRINCINOLEATE, TOCOPHEROL (VITAMIN E), HELIANTHUS ANNUUS SEED OIL (SUN FLOWER), CITRAL**, CITRONELLOL**, BENZYL SALICYLATE** * organic agriculture ** from natural essential oils *** natural fragrance mixture 100% natural origin in the total product

More information in our glossary of ingredients.
Usage

Apply a pea-sized amount of Deo Cream to underarms as needed and enjoy the natural refreshment. The very special highlight Extra Strong Deo Cream instantly neutralises existing body odour. There's always first aid for odours, even on the go.

Product tips

Deo Cremes vs. Alu-Deos: Herkömmliche Deodorants mit Aluminiumsalzen/Aluminiumchlorid oder Alaun verengen und verschließen die Schweißporen. So unterdrücken sie die natürliche Schweißbildung, was dem Körper die benötigte Abkühlung verwehrt. Bei unseren Deos darf die körpereigene Klimaanlage weiterlaufen – nur die Geruchsbildung wird verhindert.
Umstiegshilfe: Bei der Umstellung von einem herkömmlichen Deo auf ein Naturkosmetik-Deo, kann es anfangs zu vermehrter Schweißbildung kommen. Diese reguliert sich aber wieder auf ein natürliches Maß, sobald die Schweißporen sich an ihre wiedergewonnene Freiheit gewöhnt haben.
Schenkelreiben adé: Im Sommer hilft die Deo Creme auch vorzüglich gegen schmerzend aneinanderreibende Schenkel. Dazu Deo Creme e

infach dünn auf den Innenschenkeln auftragen.
Ingredients

Ingredients

Kokos

Rückfettendes Kokosöl gleicht den pH-Wert der Haut aus und macht Haut und Haar geschmeidig. Mild reinigende Wirkung entfaltet biologisch abbaubares Kokostensid.

Zink

Zinkoxid wirkt entzündungshemmend, absorbierend und porenverfeinernd. Es regeneriert gereizte Haut und schützt die Haut zusätzlich vor Sonnenbrand. Die pflanzliche Zinkverbindung Zinkdiricinoleat desodoriert zudem sanft.

Natron

Natron ist ein altbewährtes Hausmittel – auch gegen Körpergeruch. Es reguliert den natürlichen ph-Wert der Haut beim Schwitzen, indem es überschüssige Säuren neutralisiert bevor Bakterien und Gerüche entstehen können.