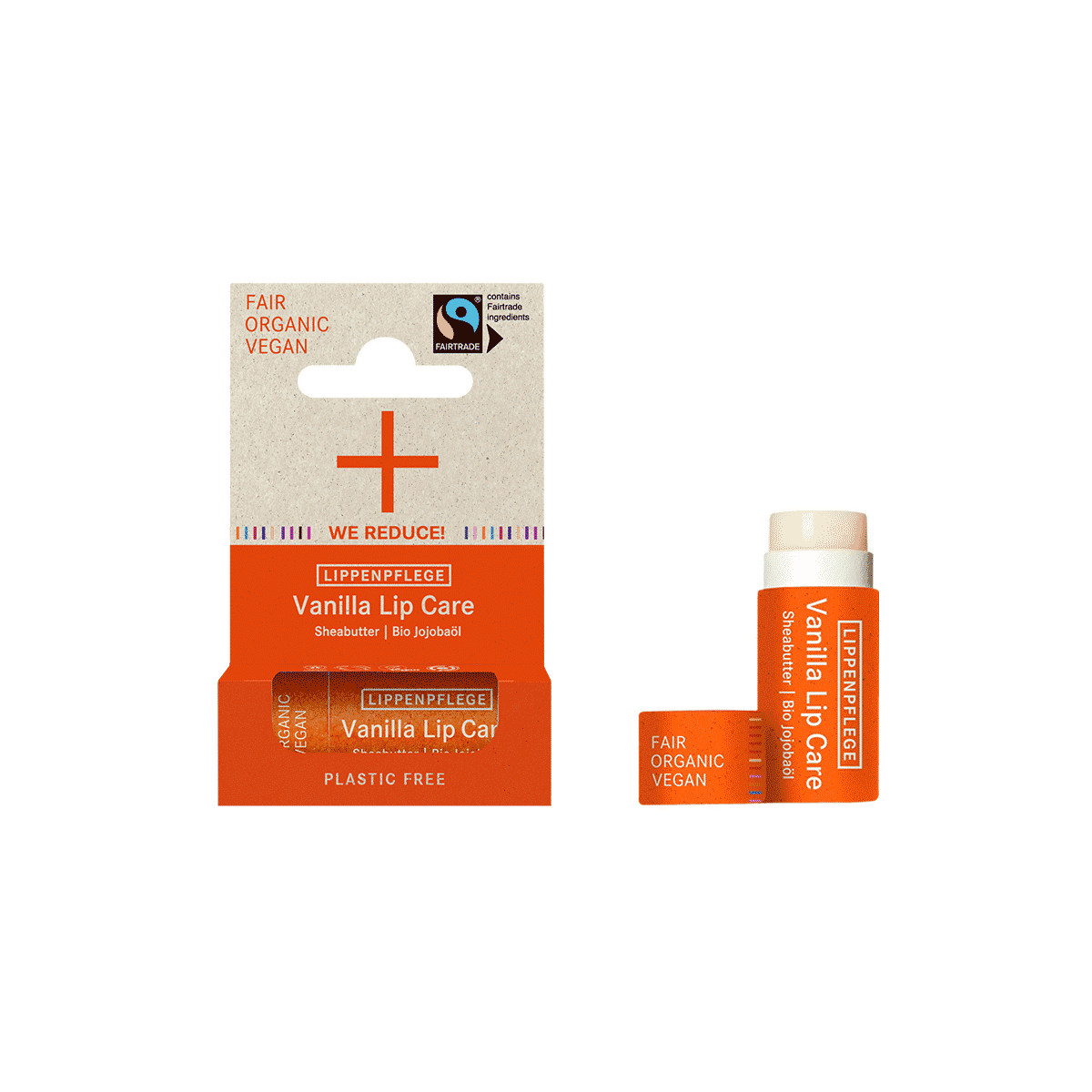 The vegan organic Vanilla Lip Care nourishes chapped lips with silky smoothness and protects them from dryness. With Fairtrade® ingredients in a cardboard sleeve – plastic-free.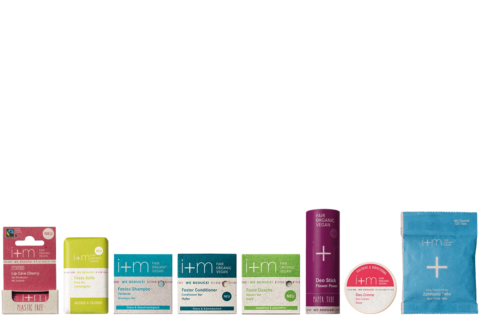 View product line
4,40 €
Content: 5 g
88,00 € / 100 g
Free shipping with DHL GoGreen from 25 € (D, AT)
We donate 25% of our profit
Productdescription

Moisturising, nourishing, scented with vanilla

Vanilla Lip Care nourishes the sensitive skin of your lips with a silky smoothness. The discreetly scented vanilla moisturising stick restores chapped lips with a sensual shine using valuable Fairtrade® certified organic oils and waxes.

Shea butter, jojoba oil, cocoa butter and candelilla wax

A nourishing combination of shea butter, jojoba oil and cocoa butter makes chapped lips velvety-soft and delicate. The vegan Vanilla Lip Care also provides instant relief for cracks at the corners of the mouth, protecting the skin from warm air, wind and cold.

Candelilla and berry wax, which contain natural ingredients, ensure a smooth application and skin that feels nourished and cared for.

WE REDUCE! – less waste, less water

In our minimalist WE REDUCE! range, we go one step further to help the environment by abstaining from unnecessary plastic packaging and water as an ingredient. Our Vanilla Lip Care product, which contains neither water nor plastic and is packaged in environmentally friendly grass paper and cardboard, is sure to be a sustainable companion on your travels. Small and subtle, the dainty cardboard lip pen fits into every pocket and leaves lips feeling exceptionally supple, even when you are on the go.

INCIS

RHUS VERNICIFLUA PEEL CERA** (BERRIES WAX**), OLEA EUROPAEA FRUIT OIL* (OLIVE*FT), COCOS NUCIFERA OIL* (COCONUT*), BUTYROPERMUM PARKII BUTTER* (SHEA BUTTER* FT), SIMMONDSIA CHINENSIS SEED OIL* (JOJOBA*), CANDELILLA CERA**, RICINUS VOMMUNIS SEED OIL*, TOCOPHEROL (VITAMIN E), PARFUM***, HELIANTHUS ANNUUS SEED OIL (SUN FLOWER) * from organic agriculture ** wild collection *** natural fragrance mixture FT ingredients comply with Fairtrade Standards 100% natural origin of the total product

More information in our glossary of ingredients.
Usage

Use your finger, if necessary, to push up on the bottom platform of the cardboard lip pen, apply to the lips, slide the balm back down with your lips and seal the tube.

Product tips

Against dry skin: Apply lip balm to the affected area and massage in gently.
Vanilla for everyone: Our Vanilla Lip Care with Fairtrade® ingredients is suitable for the whole family because it is free of synthetic fragrances, colours and preservatives, silicones, parabens, paraffins and animal ingredients.