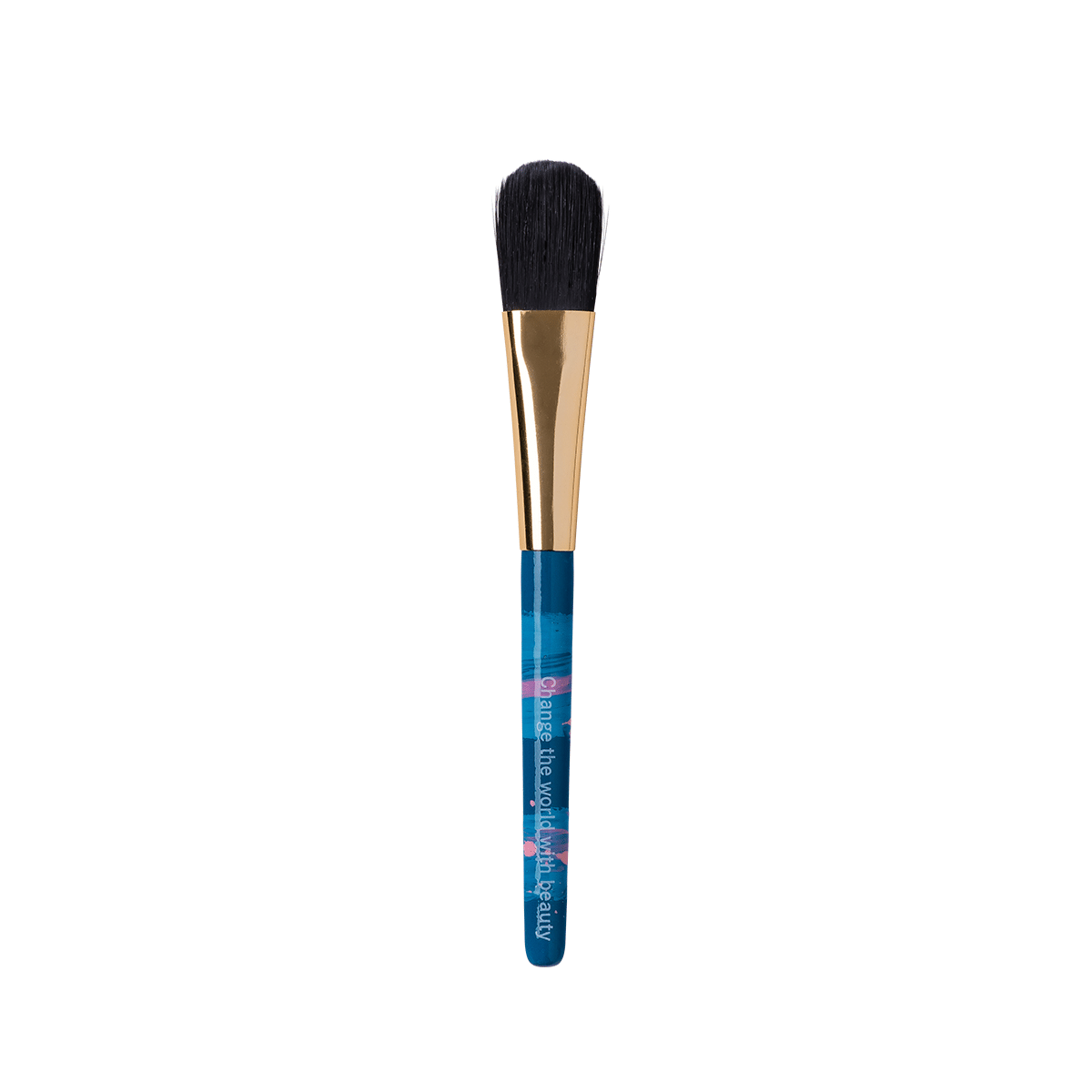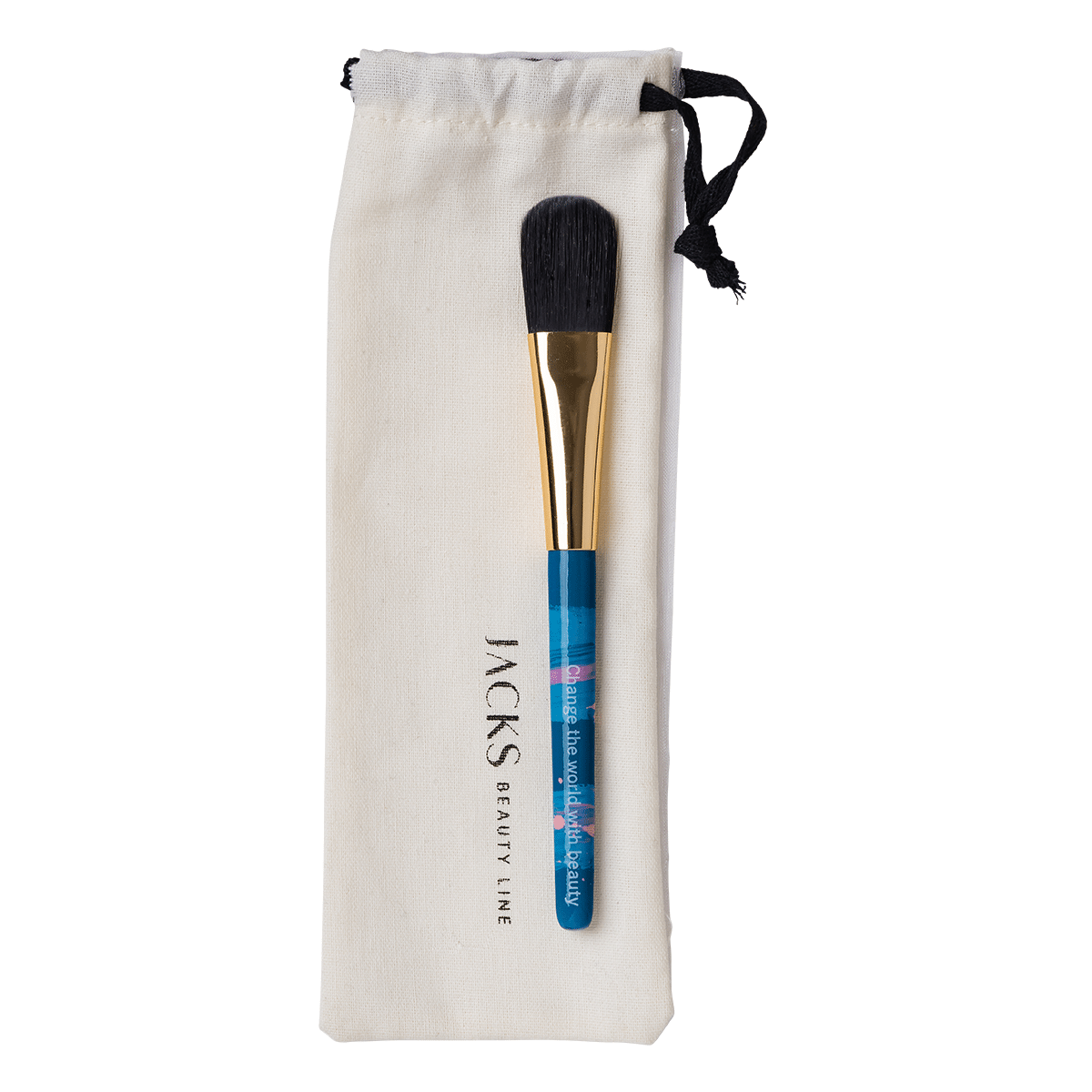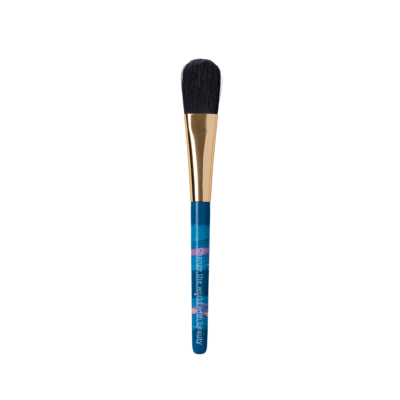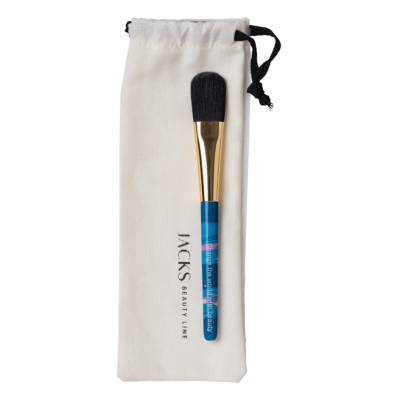 Deluxe face mask brush. This velvety soft brush allows you to apply face mask products cleanly and evenly. A unique item – hand-painted, vegan and environmentally friendly.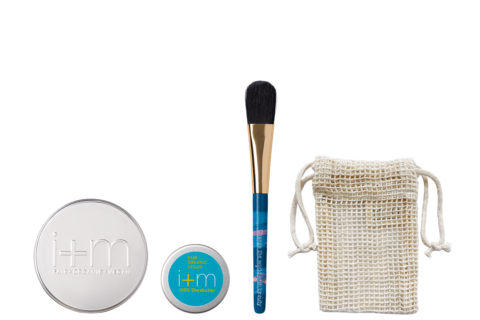 View product line
Free shipping with DHL GoGreen from 25 € (D, AT)
We donate 25% of our profit
Productdescription

Deluxe mask brush for delicate face masks

Our exquisite mask brush for all skin types gently caresses the skin while facilitating even, professional mask application. Each brush is an artistically designed one-off item of the very finest quality – environmentally friendly production, vegan and beautifully supple.

Professional down to the very last detail

The mask brush is silky soft and gently accesses every part of the face to allow the skin-care mask to work its magic. It offers an economical and hygienic way to skilfully apply any face mask, whether it consists of a cream, healing earth or gel.

This cosmetic brush applies the face mask perfectly as if by a professional, while also inhibiting unwelcome bacteria either in the pot or the mask itself. We have equipped the brush with its own practical pouch for well-ventilated storage.

An exquisite one-off

Each brush is unique: manually produced in Germany using traditional manufacturing techniques and hand-painted in a Berlin studio. The handle is made from FSC-certified wood, which ensures more than just responsible, environmentally friendly production and manufacturing. Other impressive features include the vegan materials and a stylish, individual i+m design.

Our mask brush has been developed in collaboration with experts from JACKS beauty line. Known for their highly desirable make-up accessories, we owe this little item of cosmetic craftsmanship to them. A focus on excellence unites our professional endeavours. We are always dedicated to natural and indulgent skin-care products.
Usage

Use the brush to pick up and apply the face mask product evenly over the skin. Instructions After use, rinse thoroughly under running water with the head of the brush pointing down. Gently squeeze out any remaining water using a hand towel and leave the brush to air dry completely. The mask brush should ideally be dried sticking out over the edge of a table. To avoid damage to the material, never dry the brush in an upright position or use a hairdryer or store in an airtight container. After drying, store the brush upright or in the ventilated, dust-proof pouch. Clean every week if used regularly. To do this, moisten the mask brush then circle gently in liquid soap from a pump dispenser in your hand to create a foam. Our tip: the Freistil Sensitiv shower gel and shampoo is an ideal gentle cleaning product to use here. Afterwards, rinse thoroughly as usual, dry lying down, and you will be amazed at how fresh the brush feels.