I+M NATURAL COSMETICS FOR YOUR HOME 
It's wonderful that you have discovered i+m NATURKOSMETIK at one of our sustainable hotel partners. With our wonderfully nourishing formulas using Fair Trade plant power ingredients, we have been providing skin and hair care for over 40 years. At i+m, in addition to moisturising serums and skin care creams, you'll also find aluminium-free deodorants, solid cosmetics and more and more plastic-free cosmetics and refills for a resource-saving, environment friendly approach.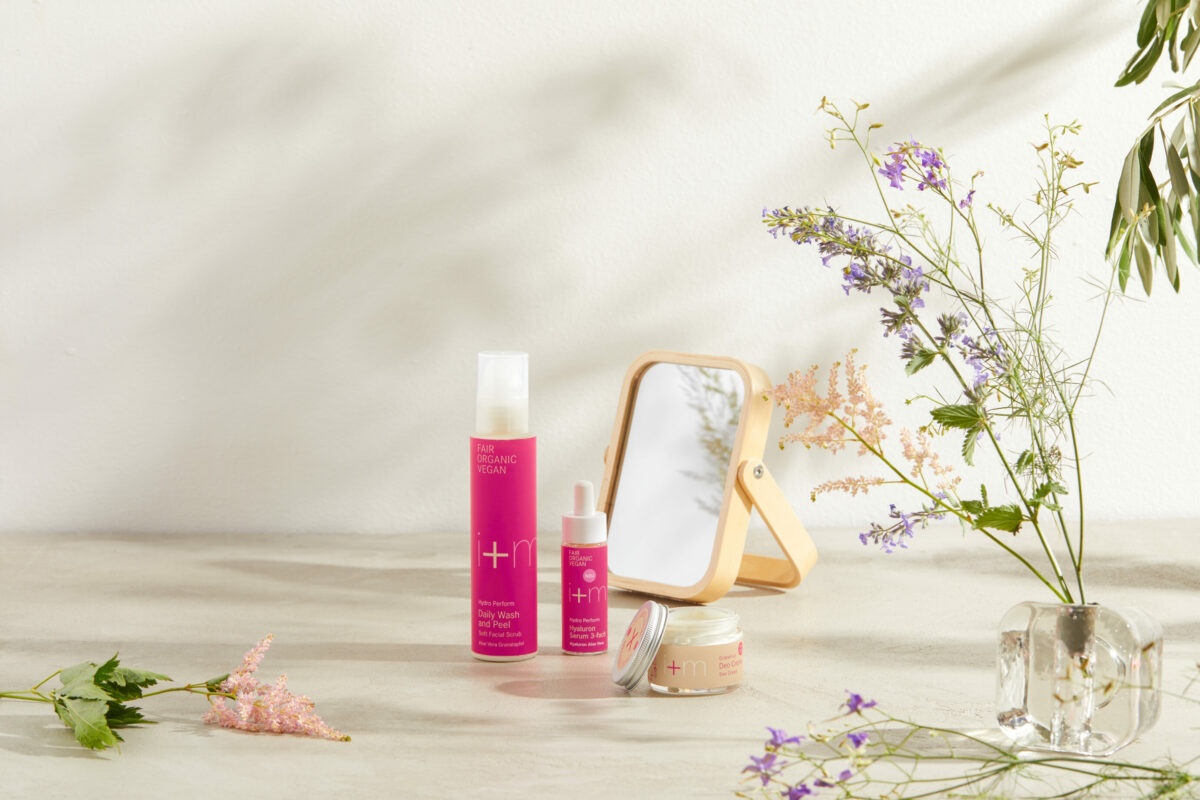 i+m is FAIR, ORGANIC, VEGAN
No parabens, no silicone, no microplastics
100% organic cosmetics certified according to the COSMOS standard
100% pure plant power Fair Trade ingredients
100% natural, organically farmed, cold-pressed oils
100% made in Germany, from development to production
100% climate-neutral according to ClimatePartner – from production to logistics to the head office
But why vegan cosmetics?
Aren't cosmetics always vegan? Is there really any difference between natural cosmetics and vegan cosmetics? And isn't it all just a fad? The answer is a resounding: No. Anyone who looks into natural cosmetics will be astonished to discover how many animal products or ingredients derived from animals most products contain. They range from the traditional beeswax to the dye carmine, which is obtained from scale insects, through to hyaluronic acid extracted from chickens. Not only is that ethically questionable and unsustainable given the scarcity of resources, but more importantly, it is unnecessary. This is why we switched entirely to vegan ingredients for our i+m formulas over twenty years ago. The amazing feedback we get every day from thrilled i+m fans motivates us to keep innovating. Stay tuned!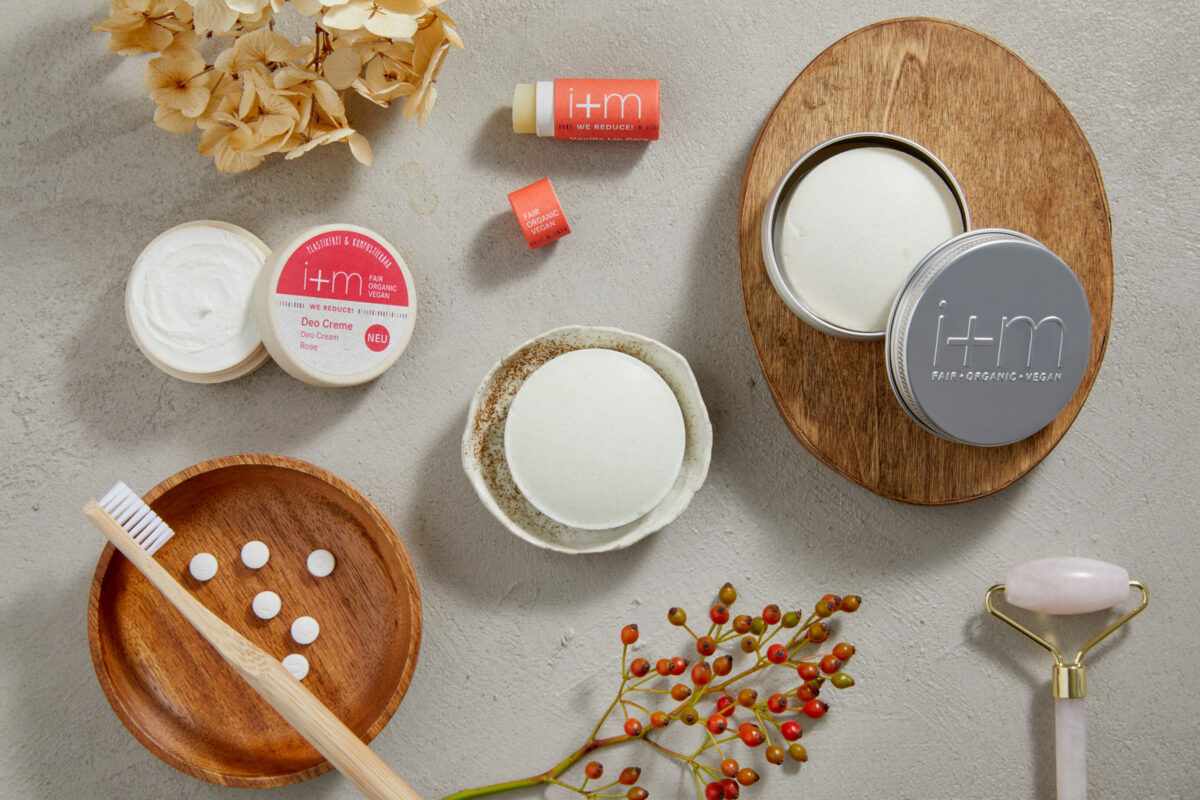 Discover the latest products from i+m Naturkosmetik here. Free shipping on purchases of €25 or above for DE & AE.