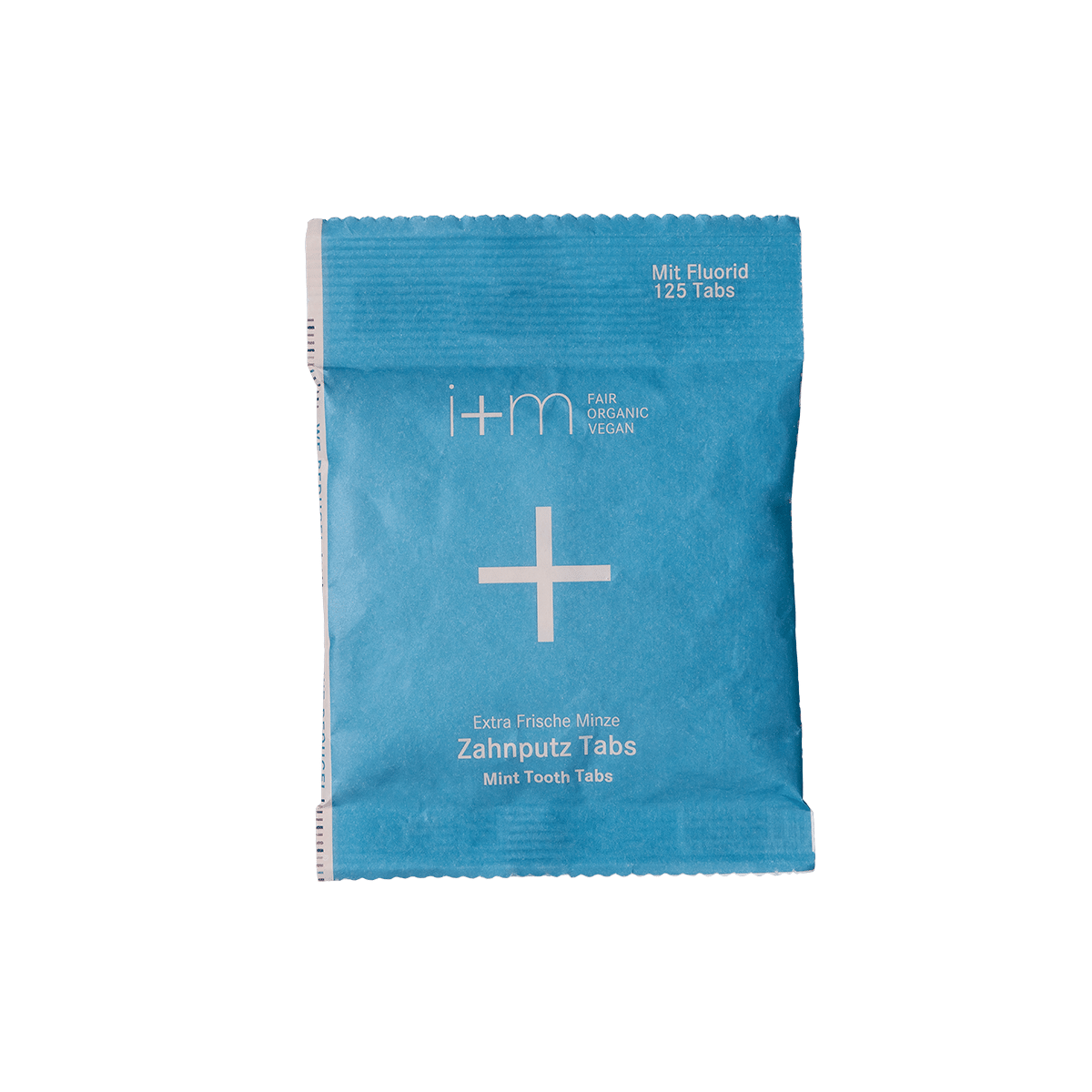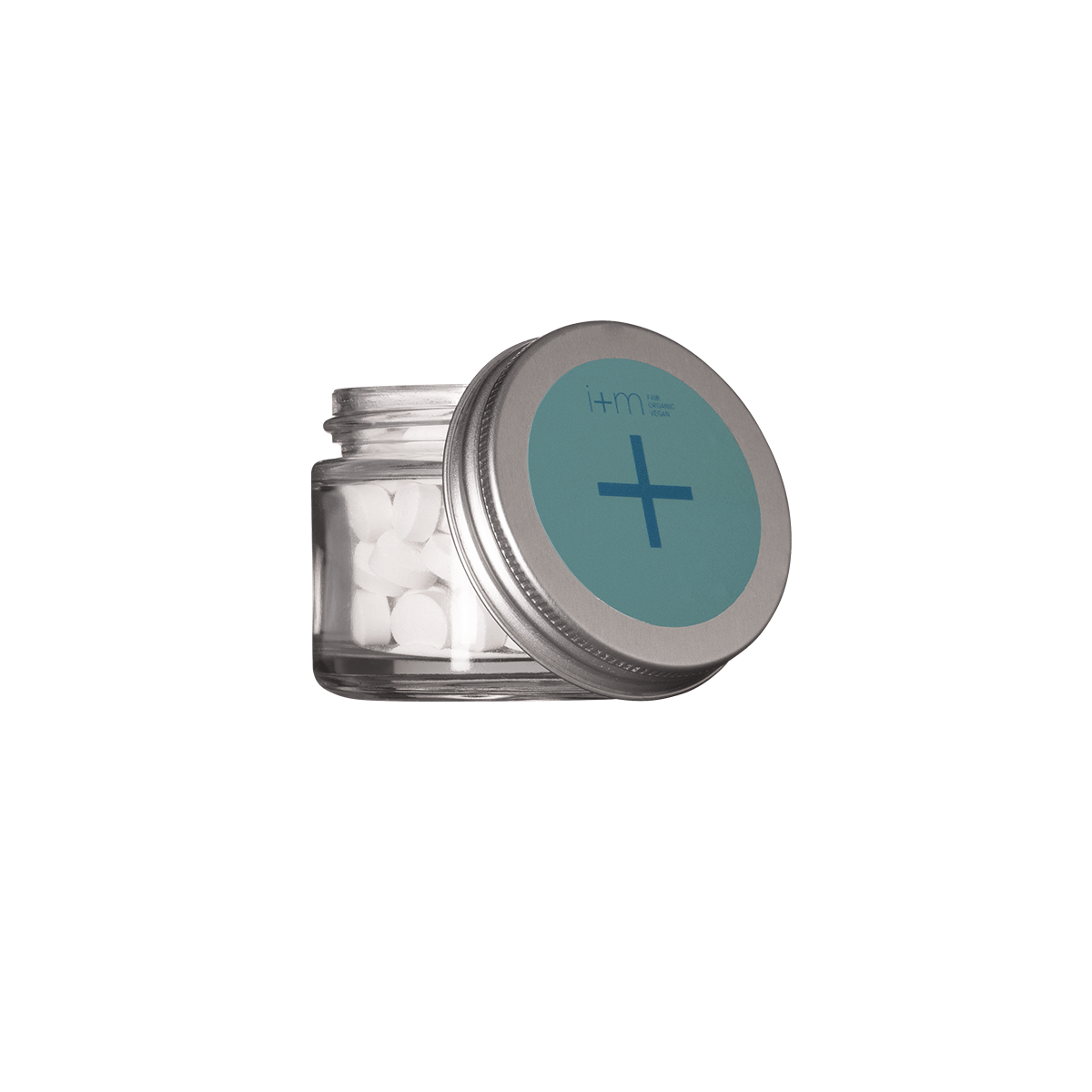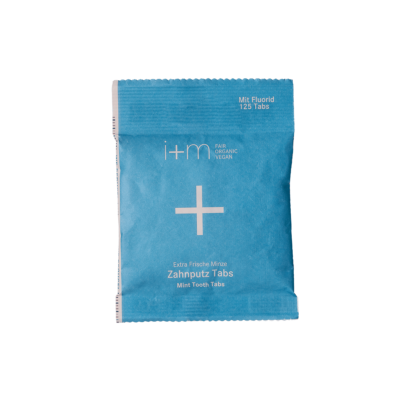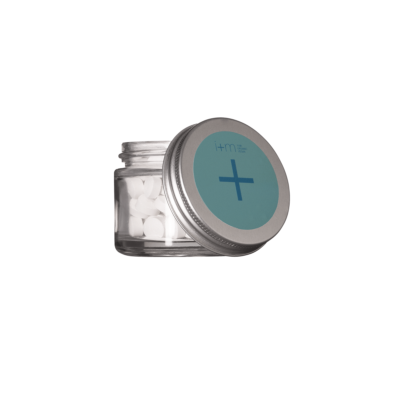 Pristine, clean teeth with extra minty freshness. Tooth Tabs offer vital everyday dental hygiene – no water or plastic, and climate neutral.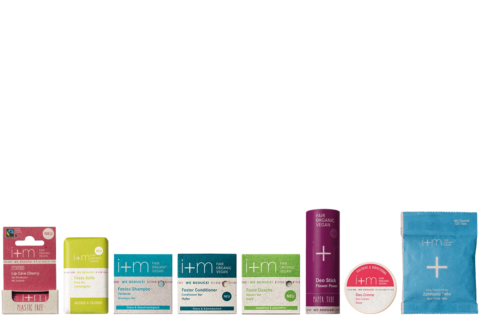 View product line
6,40 €
Content: 42 g
15,24 € / 100 g
Free shipping with DHL GoGreen from 25 € (D, AT)
We donate 25% of our profit
Productdescription

Minty fresh Tooth Tabs – an environmentally friendly radiance

The WE REDUCE! Mint Tooth Tabs clean your teeth naturally with an intensely fresh kick. The innovative dental care formula with cellulose gives teeth a radiant shine as well as comprehensive protection. As a waterless alternative to toothpaste, these solid dental tabs ensure beautiful teeth day after day – climate-neutral production with no plastic.

Cellulose, fluoride and fresh mint

Cellulose from FSC-certified spruce trees cleans teeth thoroughly, while also giving them a radiant smooth polish. This inhibits the build-up of new deposits on the surface of the teeth. At the same time, fluoride remineralizes the tooth enamel, which protects against decay. The tangy taste of wild mint gives your breath an extra minty freshness.

The teeth cleaning revolution – no water or plastic

Like all products in our WE REDUCE! range, our Mint Tooth Tabs focus on what really matters: no water or plastic, and climate neutral.

This revolutionary dental-care formula requires no water, which means there is no need for plastic tubes. The practical tablets are easy to dispense, which makes them ideal when travelling. Whether you are on holiday or a short day trip: just take a couple of the Tooth Tabs out of the environmentally friendly paper bag and put them in your day bag or luggage, and you will be perfectly equipped for daily tooth care and oral hygiene.

Working together for greater sustainability.


We developed the dental care tablets in collaboration with our friends at DENTTABS: pioneers in waterless dental hygiene and, like i+m, leading the way when it comes to sustainability. Both companies have won awards from the German Sustainability Prize.

INCIS

MICROCRYSTALLINE CELLULOSE, SODIUM BICARBONATE, SILICA, SODIUM LAUROYL GLUTAMATE, MAGNESIUM STEARATE, AROMA*, MENTHOL, XANTHAN GUM, CITRIC ACID, STEVIOSIDE, SODIUM FLUORIDE

*natürliches Aroma / natural flavor
Enthält Natriumfluorid (F-) / Contains Sodium Flouride (F-) (1450ppm)

More information in our glossary of ingredients.
Usage

Chew the tablet until it turns to a slightly frothy paste in your mouth. Moisten your toothbrush with water, clean your teeth as usual, and rinse well. Note: contains fluoride – do not swallow. Not suitable for children below the age of 6.