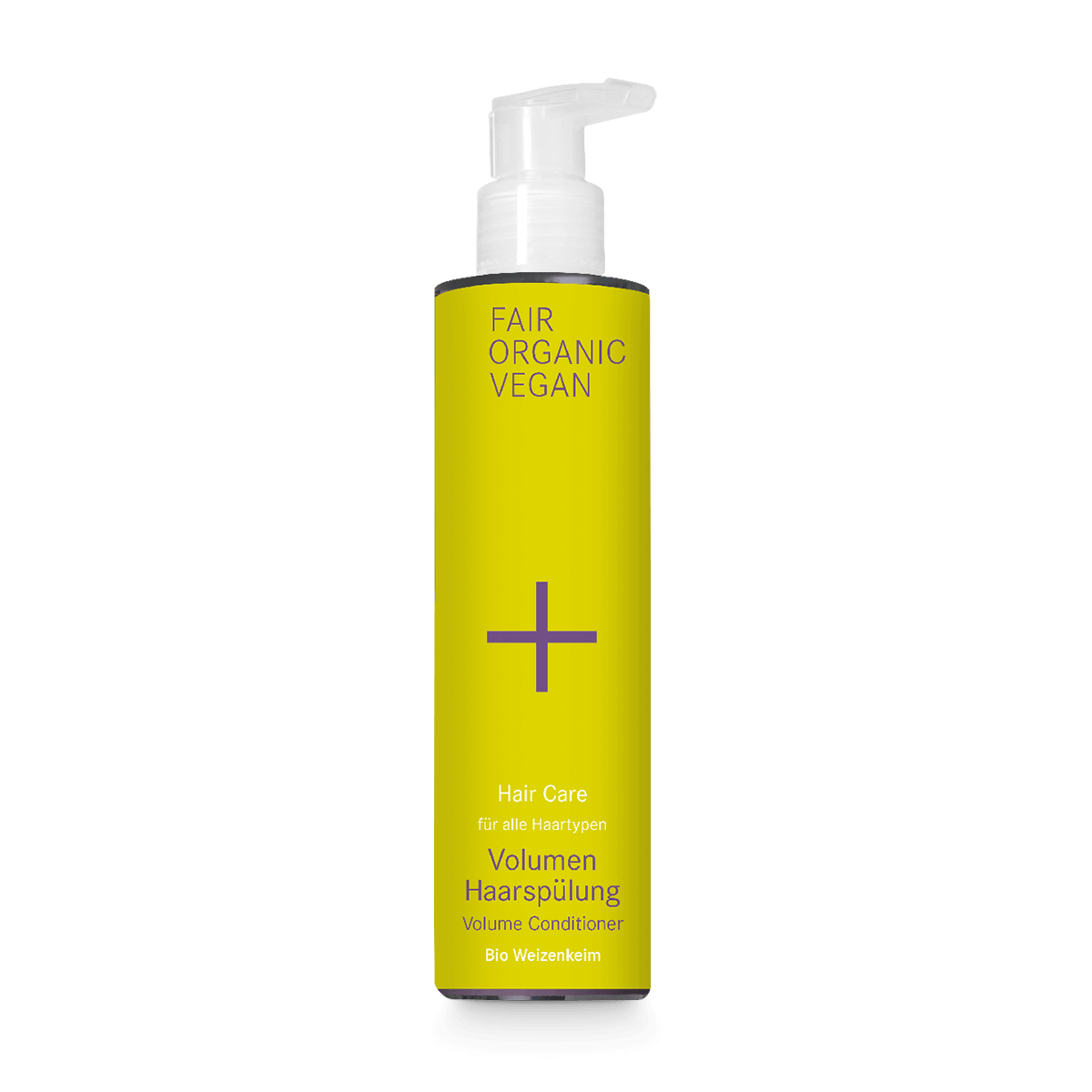 Strengthens and vitalizes. Volume Conditioner helps to bring natural strength and fullness to fine hair. Supplementary fair-trade organic care, without in any way burdening your hair.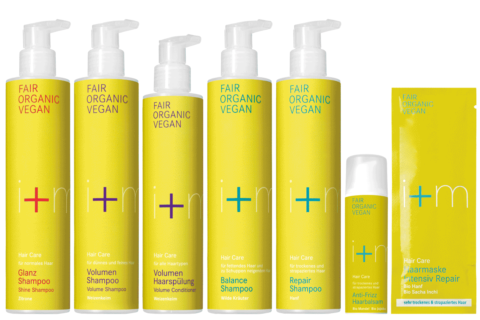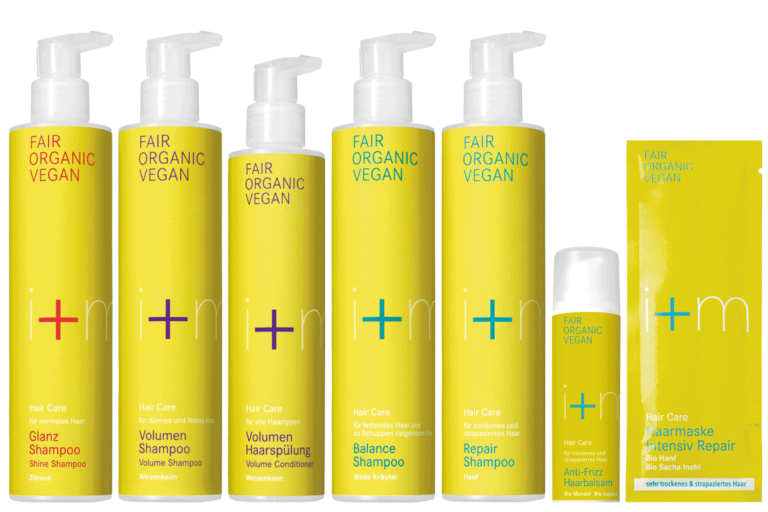 View product line
12,90 €
Content: 200 ml
6,45 € / 100 ml
Free shipping with DHL GoGreen from 25 € (D, AT)
We donate 25% of our profit
Productdescription

Intensely moisturizing, strengthening, vitalizing

The volume hair conditioner provides more fullness to your head of hair. Selected fair-trade ingredients bring fresh strength to fine hair. Organically grown coconut oil from India and nourishing organic aloe vera from Mexico build up the hair, letting it regenerate and shine.

Wheat, aloe vera and coconut

Valuable cold-pressed wheat germ oil and wheat proteins help to strengthen the hair structure. With aloe vera to give your hair ample moisture. By protecting the hair structure, coconut oil prevents re-dehydration. It gives the hair its silky-smooth finish without weighing it down.

Silicone-, paraben- and microplastic free

100% vegan hair care, made in Germany. Selected people- and environmentally-friendly plant extracts from controlled organic cultivation and fair-trade organic oils. For extra gentle care thanks to natural ingredients:

Scalp pH-neutral
Reviving moisturization and hair care
Free from synthetic fragrances, colours and preservatives
Silicone-, paraben- and microplastic free

Our volume hair conditioner is also certified to be climate-neutral.

INCIS

INGREDIENTS (INCI): AQUA, ALOE BARBADENSIS LEAF JUICE* (ALOE VERA*), CETEARYL ALCOHOL, COCOS NUCIFERA OIL* (COCO*), PCA GLYCERYL OLEATE, GLYCERYL STEARATE CITRA- TE, GLYCERIN (VEGETABLE), TRITICUM VULGARE GERM OIL* (WEIZENKEIM*), BETAINE, HYDROLYZED WHEAT PROTEIN (WHEAT PROTEIN), PANAX GINSENG ROOT EXTRACT* (GINSENG*), LAMIUM ALBUM EXTRACT* (DEEP NESSLE*), PLAN- TAGO PSYLLIUM SEED EXTRACT* (FLEE SEED*), LYSOLE- CITHIN, TOCOPHEROL (VITAMIN E), HELIANTHUS ANNUUS SEED OIL (SUN FLOWER), GLYCERYL CAPRYLATE, XANTHAN GUM, PARFUM***, SODIUM PHYTATE, SODIUM LEVULINA- TE, LEVULINIC ACID, P-ANISIC ACID, SODIUM HYDROXIDE, LIMONENE** * organic agriculture ** from natural essential oils *** natural fragrance mixture 100% natural origin in the total product

More information in our glossary of ingredients.
Usage

Simply massage into damp hair after shampooing and rinse thoroughly after allowing a short time for the volume rinse to work. Enjoy the cherished look of your hair.

Product tips

For a gentle shave: All too often, wet shaving can be a thorny affair. It does not need to be; simply apply a small quantity of the hair conditioner to the chosen body area and let the razor glide effortlessly over your skin and hair. Then rinse off and step out of the bath with your whole body cared for.
Hair end care: The repair hair conditioner helps hair ends that are dry recover their silkiness. Simply rub it in with your fingertips, working it into both wet and dry hair ends.
Relax your scalp: If your scalp is dry and itchy, regular care treatment with the hair balm relieves the symptoms. Apply a sufficient quantity onto the fingertips and gently massage into the scalp for 2–3 minutes. Leave overnight for full effect.